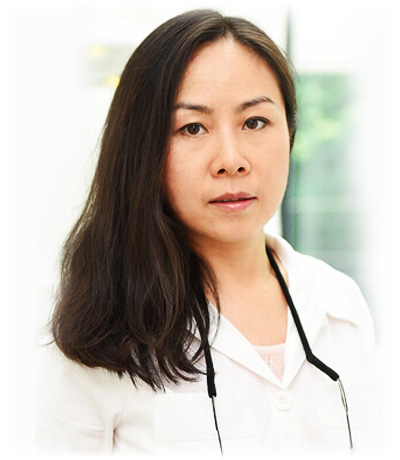 Dr. Mou has been practicing general dentistry for over 18 years and has been in group practice in New York since 2005. Dr. Mou was a clinical associate at New York University College of Dentistry – Department of Continuing Dental Education, where she provides comprehensive surgical and prosthetic treatment to patients with dental implant needs. This allowed Dr. Mou to keep a finger on the pulse of new developments in the field, staying abreast of the latest treatments so she can offer patients the best dental care available. 

Dr. Mou received her U.S.dental degree-Doctor of Dental Surgery (DDS) from New York University College of Dentistry(NYUCD). Her post-doctoral training included a residency at the Department of Dentistry at Montefiore Medical Center. Dr. Mou furthered her education by successfully completing a two year patient hands on dental implant course at NYUCD and have been certified in the advanced implant dentistry field. She is also a very experienced invisalign preferred provider.
However Dr. Mou's career as a dentist started long before she came to U.S. She holds a DDS equivalent dental degree from one of China's top dental schools-West China University of Medicine. She also practiced as a chief general dentist in Beijing Hospital for 3 years.
In addition to her clinical appointments, Dr. Mou maintains memberships in several professional societies, including:
American Dental Association
New York County Dental Society
Dental Society State of New York
Academy of General Dentistry
In her spare time,Dr. Mou joins global dental relief organization and travels to underserved countries, such as Kenya and Cambodia, to provide dental treatment to local children. She also loves playing tennis, skiing,watching movies and traveling with families.